COSTAction MP1206
Electrospun Nano-fibres for bio inspired composite materials and innovative industrial applications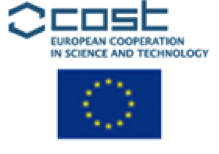 Introduction
Electrospun nanofibres are unique with respect to their high surface to volume ratio, high fibre interconnectivity and nano-scale interstitial spaces and are therefore of considerable interest in applications where highly porous structures or structures with a high surface area are desirable (e.g. biomedicine, composite materials). Examples of biomedical applications include biomimetic scaffolds for tissue engineering, sustained/controlled drug release systems, regenerative medicine, wound dressings, implants, artificial skin and biosensors. Other emerging applications of electrospun nanofibres are in the field of textiles, as filters for air and liquids and personal respiratory systems for protection from biological and chemical agents. Electrospun nanofibres are also good candidates for the development of advanced sensors (e.g. ultra-sensitive gas sensors, electronic noses, halo-chromic sensors, flexible reversible low-cost pH-sensors, bio sensors, bio molecular microchip arrays). Electrospun nanofibres can also play an important role in the food area, which could include separation operations, enzyme immobilization, encapsulation of food bioactive compounds and microorganisms, fabrication of sensor devices, and in active an sensor devices, and in active and intelligent food packaging applications. Other emerging uses have been proposed for energy applications (e.g. batteries, fuel cells, photovoltaic devices) and for various other electronics and optoelectronics uses. The electrospinning topic is therefore very important and timely and presents numerous opportunities to contribute towards solving pressing global challenges relating to human health, water quality, food safety, the environment and energy issues.
Description
The Action is based on the creation of a European network between the Academic world and Industry, through a continuous exchange of knowledge, studies and results in order to provide nanofibrous materials for the fabrication of innovative devices and for the fabrication of new technical applications. By forming an interdisciplinary knowledge platform the COST Action will strengthen the European R&TD on electrospun nanofibrous materials and nanofibrous composites and will generate fast progress in the state of the art. Applications in the biomedical and technical fields as well as health, societal and
environmental issues
are considered.
Objectives
The Action aim is
to form a European multidisciplinary knowledge platform on electrospinning of nanofibres to facilitate their rapid development and applications, promoting cooperation between researchers from different scientific disciplines, efficiently exchanging ideas and strategies in order to lead developments in science, technology and innovative applications of electrospun nanofibres and materials derived there from.These activities result of great relevance for exploiting electrospun nanofibres in technological applications (
such as advanced sensors, smart filtering and adsorbing materials, delivering systems, etc.
).
Potential Impact of the Action
consist in advancements of scientific research, scientific cooperation and an impact on economy and society offering to the European economy new materials for multifunctional products, and advanced products for solving global challenges in
food, water, health, energy helping to reduce fossil energy consumption and environmental pollution
);
Partnership
COST countries:
AT

– COORDINATOR, 

BE, BG, CH, CZ, DE, DK, EE, ES, FI, FR, HR, HU, IE, IT, NL, NO, PL, PT, RO, RS, SE, SK, TR, UK
Non-COST countries:
AU, CA, CN, JP, NZ, PR, SG, USA

Antonella Macagnano
MC member and WG4 leader
email: a.macagnano@@@iia.cnr.it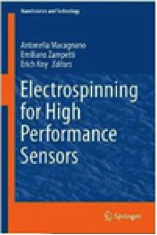 A. Macagnano, E. Zampetti, E. Kny, Electrospinning for High Performance Sensors in NanoScience and Technology Series, pp. 329, Springer International Publisher, 2015, DOI.10.1007/978-3-319-14406-1, ISBN. 978-3-319-14405-4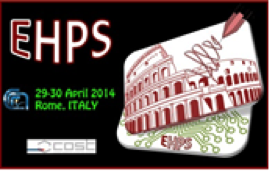 1st International Workshop on Electrospinning for High Performance Sensing, CNR – Reaserch Area of Rome1, Monterotondo (RM), 28-29 April 2014