This project has received funding from the European Union's Seventh Programme
(EC FP7-ENV-2010)
for research, technological development and demonstration under 
grant agreement No.  265178
Period: Febr. 2011-Jan. 2014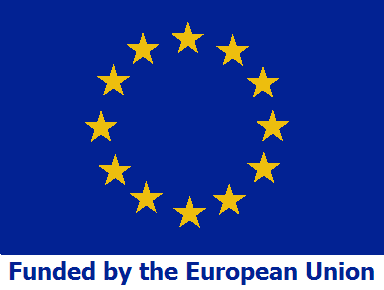 Introduction
The GEOSS Common Infrastructure provides clearinghouses and portals that allow discovery and visualisation of data in an integrated way. GEOVIQUA will extend the GEOSS infrastructure by adding well-defined data quality indicators and quality-enabled search and visualisation tools. These GEOVIQUA components will be implemented so they can be accessed based on existing geo-portal standards and in the mass market "Google-like" map tools and other 3D viewers, as well as on mobile devices.
Description
The design and development of GEOVIQUA components will be undertaken in collaboration with the relevant GEO committees, the Open Geospatial Consortium Architecture Implementation Pilots and other relevant standards committees. Data quality will be extracted from metadata, from provenance information, from the reference data, from validation with in-situ sensors and from expert user comments. Existing quality standards will be used or extended to formalise the quality indicators and provenance in line with the Quality Assurance for Earth Observation (QA4EO) framework and taken forward into the standardisation process. Graphical representation of metadata will allow users to easily screen data. Search functions will be augmented using quality indicators and search results will be able to be ranked by quality indicator. The work will contribute to a GEO S&T label increasing user trust in GEO product quality. Components will be developed to visualise data and associated quality information on GEO portals using different strategies. Work will link quality indicators and data in web map services and "Google like" tools, and make these available on mobile devices. Several pilot case studies ranging from local to global scales concerning many key Societal Benefit Areas will be used to motivate and validate the GEOVIQUA developments. The Global Carbon Project and the European Space Agency will link GEOVIQUA to the Communities of Practices in GEO, disseminating the results widely.
Partnership
Fraunhofer-gesellschaft zur Foerderung der Angewandten Forschung e.v

 – COORDINATORE

Commissariat a l'Energie Atomique et aux Energies Alternatives

European Space Agency

Aston University

The University of Reading

CNR-Institute of Atmospheric Pollution Research (CNR-IIA)

Universitat Autonoma de Barcelona

52°North Initiative for Geospatial Open Source Software GMBH

Science and Technology B.V.

Stefano Nativi
CNR-IIA Leader
email: nativi@iia.cnr.it