This project has received funding from the European Union's Seventh Programme
(EC FP7-ENV-2001)
for research, technological development and demonstration under
 grant agreement No.  282915
Period: Sept. 2011 – Sept. 2014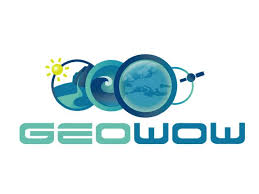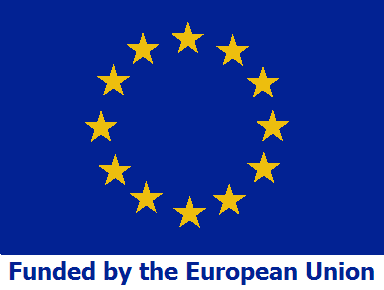 Introduction
GEOWOW (GEOSS Interoperability for Weather, Ocean and Water) is the responds to call ENV.2011.4.1.3-1 Inter-operable integration of shared Earth Observations in the Global Context. The overall purpose of GEOWOW is to further enable global access to EO data and resources through the GEOSS Common Infrastructure(GCI) for GEOSS Earth Science users.
It will contribute to the development of new tools, processes, procedures and protocols to remove obstacles to the sharing of EO data at global level and address data & product providers identified concerns.  Research will include development and testing of adequate mechanisms to encourage reuse and re-dissemination of EO data and products.
It will provide a European support to develop the operational capabilities of the GCI by producing applications in three different SBAs (Weather, Water and EcoSystems). Needs from other SBAs might also be considered as appropriate.
Objectives
Propose and validate a distributed architectural model federating Earth observation and other Earth Science data holdings, including specific communities' infrastructures, and put this model forward as the European contribution to the GEOSS Common Infrastructure (GCI) and its evolution toward a wider GEOSS architecture;
Develop innovative methods for harmonized access and use of heterogeneous data, services, and models to foster the sharing of knowledge among multiple disciplines, and the more integrated assessment and understanding necessary to advance global sustainability research;
Contribute to the GCI interoperability, standardization and operability via developments and evolution;
Develop and support services for data dissemination, access, use (and processing) for the selected SBAs, contributing to the development of assessment tools and monitoring methods for sustainable development;
Establish, harmonize and promote data sharing and usage procedures consistent with the GEOSS Data Sharing Implementation Guidelines, and contribute to the development of the GEOSS Data CORE;
Provide harmonized and fast data access for meteorological hazards/extreme events, e.g., floods, including pre-processing services aimed at making the data of immediate use;
Deploy an e-infrastructure giving access to in-situ and satellite data as needed by hydrological application and Run-off process;
Support and enhance the access to in-situ and satellite ocean observations, to information on threats to ocean ecosystems, and to key ocean forecasts and projections – for research and assessment. A particular focus will be on supporting inter-disciplinary interoperability and on the use of semantics for enhanced discovery of data in the selected SBAs' domains.
Partnership
European Space Agency (ESA)

 – COORDINATORE

European Commission Joint Research Centre (JRC)

Terradue (T2)

CNR-Institute of Atmospheric Pollution Research (CNR-IIA)

European Centre for Medium-Range Weather Forecasts

UNESCO Intergovernmental Oceanographic Commission

University of Bonn

Brazilian National Institute for Space Research (INPE)

University of Tokyo

Stefano Nativi
CNR IIA Leader
email: nativi@iia.cnr.it