SoluTions foR mItiGatinG climate-induced hEalth tReaths
Finanziamento: Horizon Europe
Periodo: Settembre 2022 – Febbraio 2027
Budget totale progetto:€ 9.996.777,00
Budget totale CNR IIA:€ 120.000,00
Responsabile Scientifico: Paolo Mazzetti
Often when people think of climate change, they imagine its environmental consequences (agricultural failures and extreme weather, for example) – but it also impacts the health of billions of people. The EU-funded TRIGGER project hopes to increase public awareness of the link between climate change, health and ecosystems, while building an international service for climate-related health protection. Researchers from 15 countries will look at risks posed by threats like increased heat waves, ultraviolet exposure and an increased presence of respiratory diseases. The end goal is to develop relevant guidelines and cost-effective solutions for policymakers throughout Europe.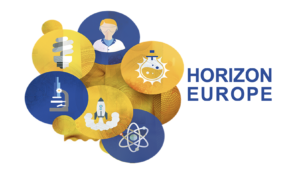 CNR-IIA coordinates the design of the Climate-Health-Hub (CH2). Based on requirements from the partners and in the Climate-Health Connection Labs, CNR-IIA will design the CH2 while addressing the specific aims of the project in terms of data collection, quality check, interoperability, processing and exploitability for monitoring and alerting tools for climate hazards. The design will consider requirements and expertise in the modelling of climate, socio-economic and behavioural activities of the European policy and initiatives and the European Climate and Health Observatory. Specifically, the architecture will be developed in synergy with existing CEMS systems to ensure that any
proposed prototype is fit-for-purpose, and a special focus will be given to health data management to be compliant with the DMP. The CH2 will support the development of climate-health applications and interoperability with relevant European and global infrastructures including the Common European Data Spaces, WMO Information System, GEO/GEOSS

In spite of the ambitious mitigation efforts set out globally and addressed by initiatives of the European Commission, climate change is under way and intensifying (IPCC, 2021). According to WHO estimates, the direct damage by impacts of climate change on human health is between 1.7 and 4 billion ? by 2030. The aim and ambition of TRIGGER are to deepen current understanding of the linkage between climate, health and ecosystems (exposome framework) and to use this knowledge to advance society uptake at personal and policy level. To meet the ambition, TRIGGER will commit an interdisciplinary consortium of 22 partners in 15 countries that will develop an outreaching clinical study composed by a multi-dimensional approach that capitalizes also on existing retrospective studies and will build an international climate service for global health protection, in line with COPERNICUS initiatives. TRIGGER strategy is grounded on three pillars: i) trans-disciplinary investigations to build up systemic knowledge ii) integration and usability of research results and iii) development of practical know-how and workable tools to monitor, predict and mitigate risks for human health connected to climate change. The proposal is designed around the creation of 5 newly conceived Climate-Health Connection Labs in Europe that engage citizens, practitioners and policy-makers in a co-creation process. The approach will target areas exposed to adverse impacts of climate change, such as increased heat waves, air pollution and droughts, and will address key health issues such as cardio-vascular diseases, respiratory diseases and UV exposure. By overcoming heterogeneous technological and methodological challenges, TRIGGER will provide exploitable tools to strengthen surveillance mechanisms and risk assessment, to translate robust evidence of climate-environment-health relationships into actionable information and guidelines, to identify and prioritise cost-effective policies and actions.
ALMA MATER STUDIORUM - UNIVERSITA DI BOLOGNA
OULUN YLIOPISTO
IRCCS AZIENDA OSPEDALIERO- UNIVERSITARIA DI BOLOGNA
AZIENDA UNITA' SANITARIA LOCALE DI BOLOGNA
PANEPISTIMIO KRITIS
UNIVERSITAET AUGSBURG
EUROPEAN CENTRE FOR MEDIUM-RANGE WEATHER FORECASTS
UNIVERSITY COLLEGE DUBLIN, NATIONAL UNIVERSITY OF IRELAND, DUBLIN
UNIVERSITAT DE BARCELONA
LUNDS UNIVERSITET
UNIVERSIDADE DA CORUNA
UNIVERSITY OF CYPRUS
FONDEN TEKNOLOGIRADET
Centro Internazionale in Monitoraggio Ambientale - Fondazione CIMA
JOANNEUM RESEARCH FORSCHUNGSGESELLSCHAFT MBH
CONSIGLIO NAZIONALE DELLE RICERCHE
ESSRG NONPROFIT KFT
WEDO PROJECT INTELLIGENCE MADE EASYSL
KAJO SRO
INVESTORNET-GATE2GROWTH APS
VTEC ENGINEERING BV



Paolo Mazzetti
Enrico Boldrini
Roberto Roncella
Fabrizio Papeschi
Massimiliano Olivieri
Lena Rettori