CORIMED
International Co-operation for the Protection of Caostal Zones and Large River Basins of the Mediterranean Basin (CORIMED)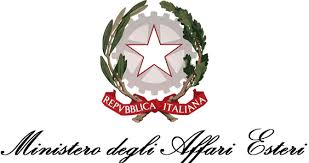 Introduction
 Project Description
General Objectives
Integration and unification of terminology and know-how;
Standardisation of analysis and monitoring techniques;
Know-how exchange and common strategies for a better understanding of the obtained data;
Development of research projects in the framework of the European Commission activities, European Science Foundation, UN, etc.;
The above objectives will be reached, implementing an intense mobility activity of Italian and Egyptian researchers that will help to create a stronger cooperation between the two institutions.
Coastal Zone Management requires the development of integrated management strategies that can lead to a sustainable use of catchment – coastal resources under intense environmental change pressure. These strategies can be developed only by using an holistic approach that combines together different aspects. For this reason the specific objectives to be achieved by the CORIMED are:
WP1 - Database and GIS
To develop a Database (DB) and Geographic Information Systems (GIS) for CZ in both countries. The task will collect and assess information on chemical, ecological and socio-economical indicators as well as spatially defined physical information of the catchments and the CZ. Moreover time series data of climate and rivers in both countries will be collected. The database describing the state of the catchment and coastal sea will be interfaced with model/tools needed for the assessment of the impact of fluxes from river basins to coastal seas. GIS maps will present the state of environment in the regions of study.  Inventories of relevant national and international treaties and regulations will be prepared
WP2 - Biogeochemical Models
To develop Biogeochemical models for CZ. Loads of nutrients and contaminants detected in the former task will be transferred to the CZ by using models. Critical loads and indicators necessary to define environmental qualities will be derived from the existing international and national agreements and treaties. Response of the coastal system to changing loads will be assessed.
WP3 - Socio-Economic Models
To develop Socio-economic models. Future directions (scenarios) of the driving forces with consequences on watersheds and coastal zones as well as changes in overall state will be taken into account. Stakeholders interests will drive the scenarios framework. Multi-criteria analysis of formulated scenarios will be done by using socio-economic models and the effectiveness of institutional assessment of scenarios and policy options will be evaluated.
WP4 - Remote Sensing Techniques
Employment of remote sensing techniques for CZM in order to improve the performance of models and quality of databases. Remote Sensing will enhance global monitoring of coastal zone. Numerous sensors get different physical measures and could enhance CZ exploration: panchromatic or multispectral, altimetric measures, colour of the ocean, phytoplankton, radar measures, temperature, winds velocity, temperature). Their spatial resolution range from 10 meters to 1 kilometer.
WP5 - DPSIR Framework
To develop DPSIR framework for large rivers with related CZ and socio-economic scenario analysis. The DPSIR framework is combined with the River-Coast continuum. According to this framework there is a chain of causal links from driving forces over pressure to environmental state and impact on ecology and society, finally leading to political response (Luiten, 1999). The above framework will unify and connect changes in pollutant/nutrient fluxes with socio-economic drivers. Moreover the evaluation of the Impact for different Drivers and Pressure factors allows the identification of the optimal strategy(-ies) to achieve the objectives and goals for a human compliant (sustainable) environment.
Partecipanti
CNR – Institute of Environmental Pollution (CNR-IIA)

 – COORDINATORE

Alexandria University – Faculty of Science – OCEANOGRAPHY DEP. – EGYPT

Nicola Pirrone
Project Coordinator
email: pirrone@@@iia.cnr.it
Andrea Algieri
Water-Flux Modelling
Sergio Cinnirella
GIS and Database
Mario Gensini
Project Management
Ian M. Hedgecock
Biogeochemical Modelling
Lucia Linsalata
Liaison Officer
Rosanna Mabilia
Organic Pollutants
Maria Orrico
Web Master and Dissemination Results
Francesca Sprovieri
Atmospheric Monitoring and Analytical Techniques
Gabriella Trombino
GIS and Database
Khaled A. Allam-Eldin
Modelling, GIS and Remote Sensing
ema
Prof. Hassan El-Banna
Awad Head of Department, Project Co-ordinator
Prof. Ahmed A. El-Gindy
Physical Oceanography and Database
Prof. Osman A. El-Rayis
Atmospheric Monitoring and Biochemistry
Dr. Hoda H. El-Rashidy
Fisheries
Dr. Amany A. Ismael
Hydrobiology
Dr. Walid N. Younes
Biogeochemistry and analytical techniques
Dr. Ahmed M. Khadr
Geochemistry and coastal Geodynamics
Dr. Hanan M. Mitwally
Bottom fauna